From skins to characters to Fortnite logos, representing your individuality is very important, especially in the gaming industry. But with countless Fortnite logos filling up the internet for Epic Games' battle royale, getting your's to stand out amongst the rest is a real challenge.
The basic recipe for any Fortnite clan logo is to have your team's name combo-ed with an image that represents your group. Simple, sleek, and unique and you've got a recipe for success.
For years, logos have been the key to immediately making an impression, both good and bad. Your logo is the first statement you make to the world. Whether your text is soft or strong, elegant or flashy, all these things matter and show a different side of the dice. As a strong player, you probably don't want your clan to be represented by a typeface that downplays your abilities. When you pick the image to represent you, you want to make sure that it adds to your impression, that it makes your logo stronger. Fortnite logo makers can do that for you.
While there are many creatives among us, unless you're a confident graphic designer who plays Fortnite, cool logos can be hard to create on your own. This is where logo maker can come in handy. With the increase in demand for unique logos across the world, from small business matters to personal ones, everyone wants a way to represent themselves. Some programs generate a logo for you that you can use for free. Others cost a small fee. Generally, the best part about using a Fortnite logo maker is that you get a finished image, as fast as you can choose the components and all without having to deal with a real person. So, if you need something fast and don't have a solid idea in mind, this can be a great way to go.
Using a logo maker, players can choose from Fortnite logo templates to easily create their image. All programs generally work the same when dealing with your different Fortnite clan logo makers. Once on the site, type your name into the logo generator. Some companies will let you stylize your text but generally, you want to have large, legible text.
After your group's name is entered, there will be an image option. Normally, you can either search through images or categories of images to select what you think best represents your group. Typically, there is a huge range of images to choose from as well as different animation styles available.
Once your image is selected, the Fortnite logo maker will put it all together for you to review the final product. You can always go back and choose different images to see what you like best. Make sure to play around with the program, so that you are completely happy with the results.
While there are many Fortnite profile pic makers, not all are equal. They will all offer the same basic functions of text plus image, or if you desire, a Fortnite logo with no text. But every program has a different style of art and design. If one program doesn't impress you, move on to another one. In cases where you have to pay a small fee for the Fortnite clan logo, you can see the finished result first and then decide if you want to commit to it.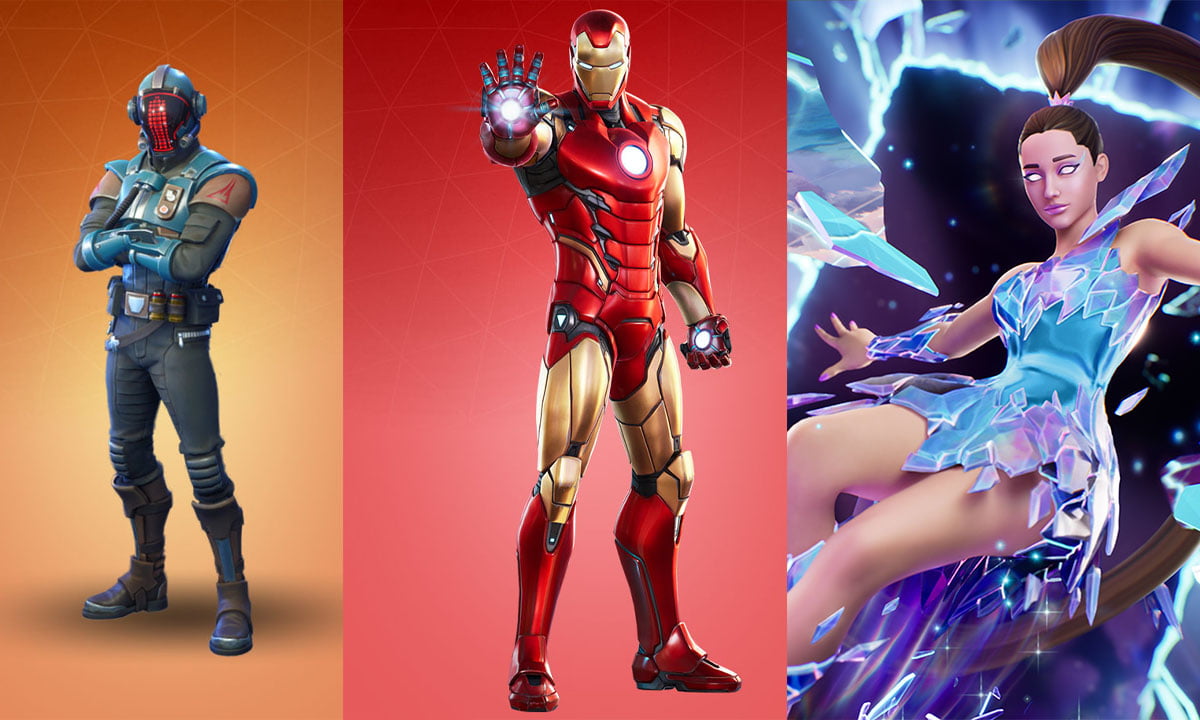 One of the best parts of Fortnite logo makers is that you don't have to have a vision for your product. You can have the most basic of ideas, and the program will work off that, giving you tons of options to look through. But what if you have a very specific idea in mind? Make sure to still look through the images that the program generates for you. But sometimes in cases like this, it might be smart to work with a live person to get the look you are wanting. A lot of the programs will offer custom logos at a higher price.
The most important thing is that you are proud of your image. The Fortnite logo that you create represents you or your team. It should not be an image that you are embarrassed about. If you have the skills to confidently create one all on your own, whether you are a master of an Adobe program or just MS Paint, then do that. But if your skills are lacking in the art department, know that among the Fortnite profile picture makers available online ours is free to try and easy to use.
With GraphicSprings you can't just create Fortnite logos. Whether you are looking for a photography logo, real estate logo, construction logo, or any other branding you can find a suitable design.
Rashana Ahluwalia is a writer at GraphicSprings, specializing in branding, marketing, and entrepreneurship. With a passion for creative expression, her articles provide valuable insights for businesses striving to stand out.