Logos are the symbols used to represent yourself, your company, or your group. These days, everyone has them from every podcast to donut shop to software development companies. They use logos to represent their brand on different marketing materials, like digital newsletters and flyers. Some of these logos rise to the top as popular logos which is why lists of the top 100 logos are very popular. Continue reading to learn more about some of the most famous company logos.
One of the major reasons that a logo becomes popular is that the company it represents is very well known. These companies typically are active across the globe and are in a lot of people's lives. Not only is it important for these major company logos to be a part of people's lives but they also need to be good logos. Nearly all brand logos and names lists are compiled of really well-crafted logos. Some of the most famous logos that are represented on the logo lists are McDonald's, Apple, Ford, Disney, Starbucks, and FedEx.One of the top logo contenders is McDonald's. The double golden arches can be seen in over 36,000 restaurants in over 100 countries. Starting in 1954 in California, this fast-food giant has come a long way from its origin.
The smooth McDonald's design is among the popular logos for good reasons. The simple one color and 'M' shape make sure to help remind all viewers that they could go for a French fry right now. The colors yellow and red are thought to make viewers hungry which is why so many restaurants incorporate them. McDonald's is a great example of a brand logo that has risen in popularity because of its reach and good design.
Among the lists, Apple has one of the top branded logos. The simple two-dimensional apple image represented by the smooth curves, slight bite indent, and obvious leaf leave the logo with a very simple and pleasant design. Founded in 1976, this technology giant has a brand value of 352 billion USD and an annual revenue of 274.52 billion USD. With every new piece of technology and updated iPhone, Apple continues to be a major leader in the market
Since 1903, Ford Motor Company has cultivated its famous logo. From the assembly line to the Ford Focus, this company's revenue comes in around 127 billion USD. The classic blue and white of the logo are only short one hue of their home country's colors. The scripted font in their logo creates direct ties to their history and roots. Their logo calls on its foundation and basis of success
The Walt Disney Company is among the popular logos because of its numerous creative outlets. From movies to theme parks, cruises, merchandise, and now a streaming service, Disney continues to be a powerhouse throughout the world. Starting as a cartoon studio in the 1920s, Disney has since been able to build up its name and has a global revenue of 65.39 billion USD. Their signature-themed logo calls on nostalgia good feelings with its curved and old-fashioned shapes. Often seen with a castle in the background, it helps remind viewers of happier times in their childhoods.
Starbucks is among the popular logos worldwide. Starting in 1971 in Washington, this coffee shop has expanded to 32,660 stores worldwide as of 2019. Also, as of 2019, they had worldwide revenue of 19.16 billion USD. This coffee shop's logo is successful even though it has kept its somewhat complex historical design. The green and white mermaid woman is flattened to a curvy and pleasant layout. The shapes help bring the viewer's eyes around the design and the coffee cup.
Founded in 1998, FedEx is a major global competitor amongst delivery services. In 2020, they had annual revenue of 69.2 billion USD. Their logo is their name in bold purple and orange colors. An arrow shape is created between the 'e' and the 'x' of "Ex.' This emphasizes their movement of parcels.
These are just six of the many popular brands, logos, and histories behind them. You too can create your very own logo to represent your company or group throughout the world through GraphicSprings. Our logo maker allows anyone to create their very own masterpiece. You do not need a graphic design degree, knowledge from expensive classes, or confusing programs.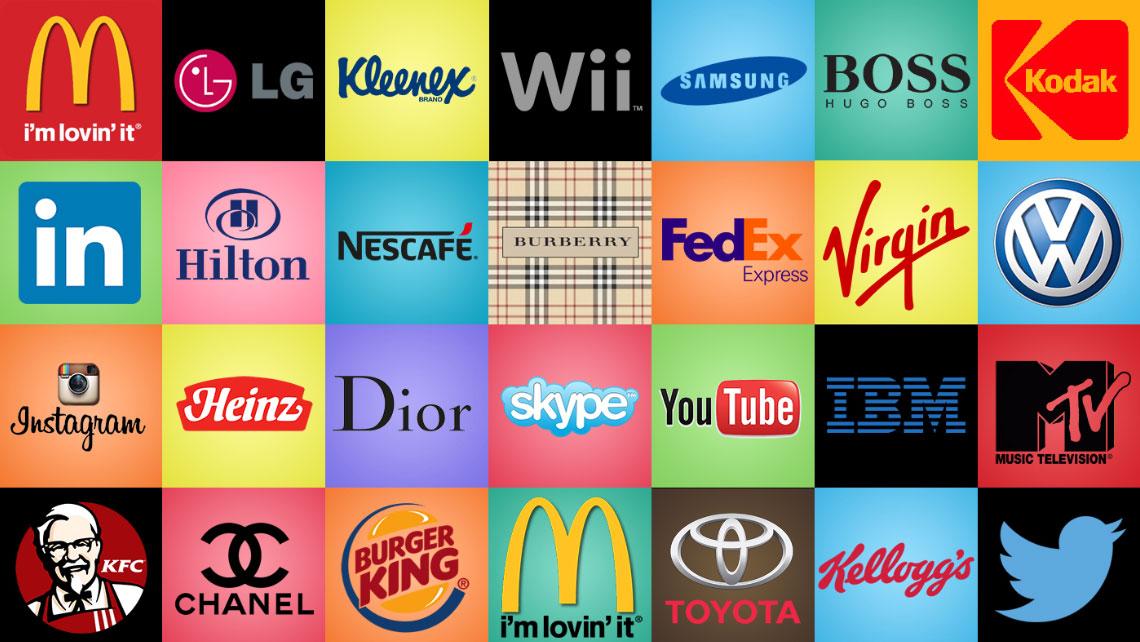 Get started by viewing our logo maker and complete the three simple steps. First, enter your name or the name of your group or company. Then search through our vast library of images. You can use the search bar to look up a specific icon or you can scroll through our categories to view different images. After you have chosen an image, you get to edit using our easy-to-use software. Change the color, orientation, size, and more with a few clicks of your mouse. You can even add extra shapes and more to your design. Be sure to take as much time as you need to create your masterpiece. Once you have finished your logo, you get to download it. Choose from our package options to get the best fit for you.
Rashana Ahluwalia is a writer at GraphicSprings, specializing in branding, marketing, and entrepreneurship. With a passion for creative expression, her articles provide valuable insights for businesses striving to stand out.