The best logos seem effortless. Think of Nike, Twitter, or Apple. However, there's so much more work and thought that goes into the logo design process than meets the eye. We've put together five of the most important things to consider when designing a logo.
1) KEEP IT SIMPLE
Stay away from cluttered, overcrowded designs. A simple, clean design demonstrates modernity, organization, and a clear branded message. It's easy to get carried away with different fonts, images, and colors—but simple designs are often the most memorable.
2) BE UNIQUE
Don't fall into the trap of following popular design trends. While your logo may be fashionable now, it won't have lasting power. Your logo will just be one in a crowd of many. However, crafting a unique logo is more than not copying someone else's. When creating a brand you will want to be able to copyright your logo. According to David Airey, a graphic designer and creator of the website Logo Design Love, unique logos are also creative. Airey points out that the Mercedes logo isn't a car and Apple's logo isn't a computer.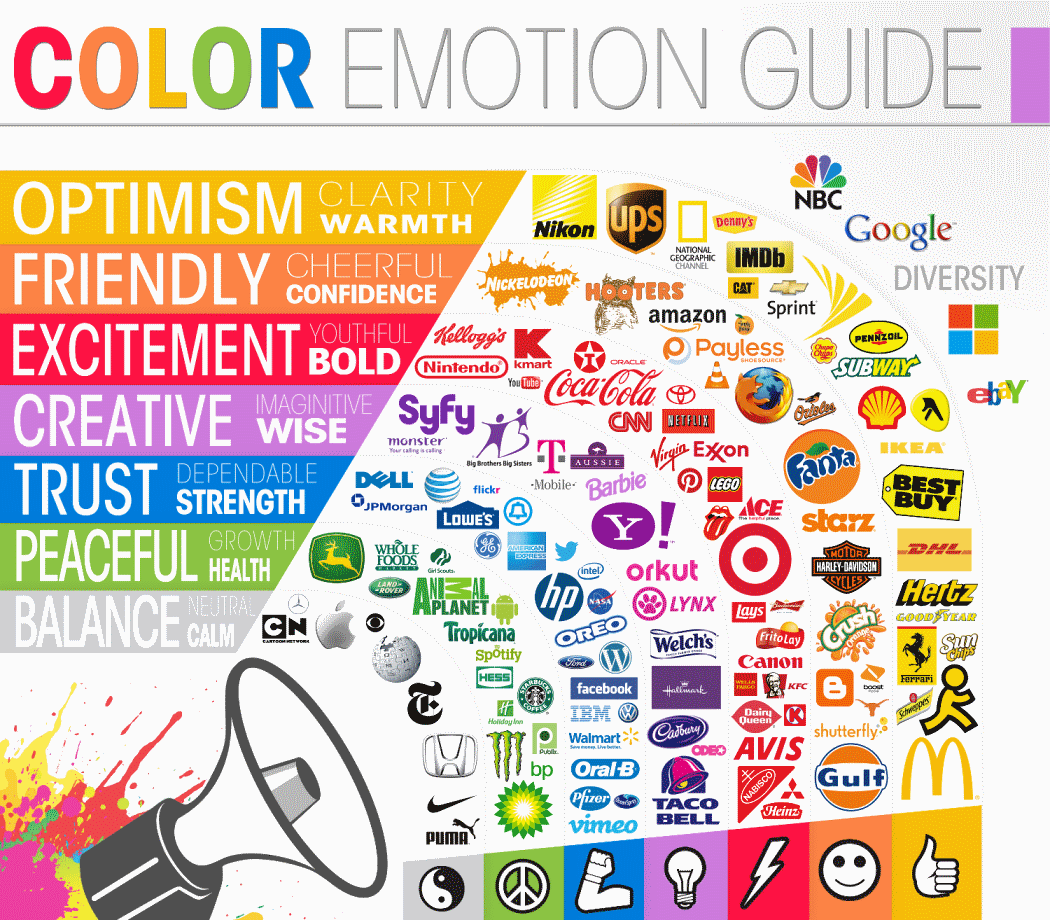 3) COLOR MATTERS
Check out Color Wheel Pro's helpful page on color theory and how each color has implications. For example, red is commonly linked to energy, making it the perfect color for a logo promoting cars or energy drinks. Red is also associated with danger—meaning that it's probably not the best choice for a life insurance company's logo. Find out more about color theory by reading our own infographic and a past GraphicSprings blog post on choosing the best logo color for your business.
4) HAVE A STORY
Logos that demonstrate connections to the company's values or mission are often the most successful. For example, FedEx's iconic logo features an arrow which suggests the company's focus on speed, delivery, and moving forward. Designs that reflect these narratives are often more effective, impressive, and thoughtful.
5) YOU AREN'T ON YOUR OWN!
There are plenty of online tools to help you in your logo design process. GraphicSprings provides free logo designs, a custom logo maker, professional custom logo design services at affordable prices, and friendly customer service and support. Try our logo maker to create your new logo. Our simple interface guarantees a quick logo design in 10 minutes or less! Whether you are looking for a photography logo, real estate logo, construction logo, or any other branding you can find a suitable design. Feel free to contact us if you have any questions.
David Williams, a seasoned content writer at GraphicSprings with a degree in Marketing, weaves his expertise into engaging articles about logo design, branding, and entrepreneurship. He's your go-to source for actionable insights in these domains.