Ready to take your streaming account to the next level? Design your Twitch logo and cool twitch profile pics with our Twitch profile picture maker. A good Twitch avatar created through a paid or free Twitch logo maker will help represent who you are as a streamer and what viewers can expect from your videos. If you represent yourself professionally through your Twitch logo, you are more likely to gain viewers. While there are some creatives out there who are versed in multiple things, don't worry if one of yours isn't making logos.
It's hard to be good at everything. With millions of streamers to compete against for views, you might not have the time to learn how to make your logo from scratch. That's why there are Twitch logo makers online like GraphicSprings that are available for your use. These types of programs were made with people like you in mind.
When choosing your Twitch profile picture maker, you should always make sure that it will fulfill your design needs. GraphicSprings is a great logo maker that caters to your needs for Twitch logo designs. Their program is simple and easy to use. They offer many items to add to your logo, with easy ways to manipulate the items. The user can still create their vision without having to learn a difficult program to do so.
To get started simply click the logo maker button in the top right. This is the first step to using our Twitch Logo Maker. On the next screen, you get to start creating your very own Twitch logo. First, you input your name or the name that you go by while streaming. After you enter your name, you get to start designing.
With this Twitch icon maker, you can choose from a multitude of images and add shapes to your new design. Each element of the images or shapes can be edited by you through their program. Manipulate how big the image or shapes are, what their color or thickness is, and even how they are positioned. This is a wonderful feature of our Twitch logo maker. Getting to edit individual elements of the design as you see fit is a freedom that most people who work with professional graphic designers don't get to have.
When working with a graphic designer, you are often limited by their own creativity or views. It can sometimes be hard to communicate exactly what you want from them and therefore, hard to receive the logo that you desire. With a program like we provide you don't have to deal with those frustrations.
While designing your logo, be sure to spend as much time as you need during this design process. Feel free to ask a friend or relative their opinion on your icon as you use the Twitch logo creator. Even if you can find nothing wrong, someone else with fresh eyes might find something that you missed. One great part about GraphicSprings is that you can take as little or as much time as you would like to design. If you have an idea and can create it quickly, you can have a finished logo in a very short turnaround time. No waiting on other people or finalization processes.
Your logo design should always represent you and your works. If you use a very flowery logo, your audience is going to expect something flowery from you; whether in content, personality, or something else. This is your chance to win people over before they have even clicked. Don't waste your chance at gaining followers by creating or using a logo that misrepresents you.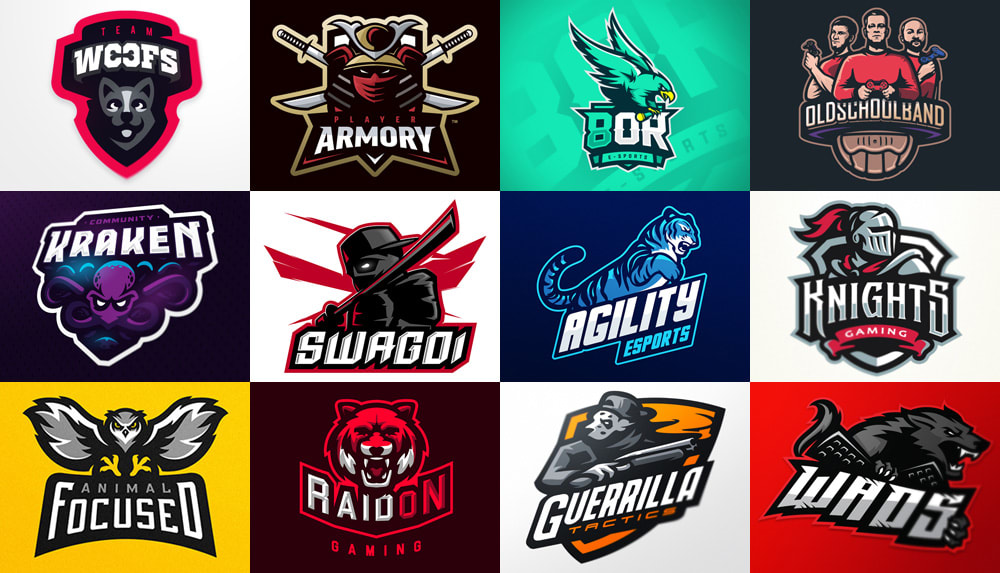 Once you are satisfied with your creation, you get to download it. We provide different packages for your finished product. Ranging from Basic to Platinum, these packages, at different price ranges, give you additional perks for your logo. Some include Vector files; others have Social Media Covers but all of them incorporate or add to your logo. This is great if you are limited on money because they have such cheap options. But if you have more flexibility on price, it's worth it to read through the different packages and find what will benefit you the most throughout your future with your new logo.
Overall, using this Twitch avatar maker has so many perks. From the different packages to getting to custom make your design you can't go wrong. GraphicSprings should be your go-to logo maker for Twitch. So, the next time that you need a logo or avatar to represent you during your streams, be sure to use our Twitch logo maker. Not only will you gain the confidence that having a great logo brings, but you will be even prouder when you can say that you personally designed and created your logo and all without needing graphic design abilities.
Rashana Ahluwalia is a writer at GraphicSprings, specializing in branding, marketing, and entrepreneurship. With a passion for creative expression, her articles provide valuable insights for businesses striving to stand out.