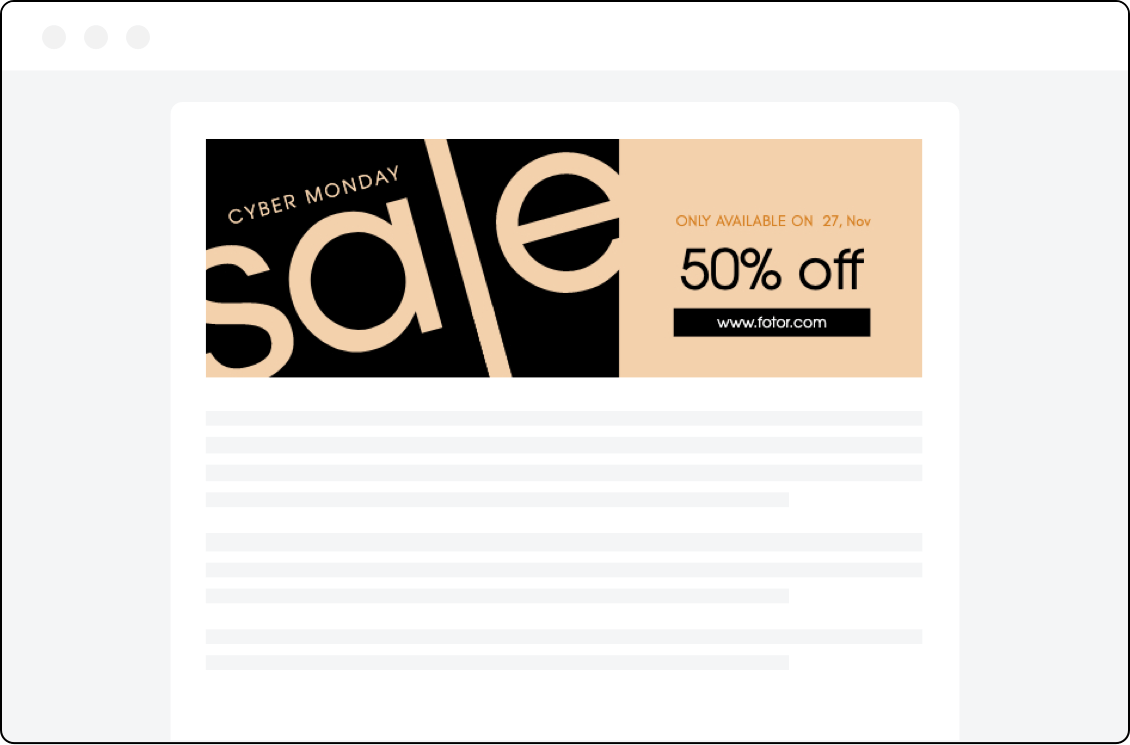 Create Eye-Catching Email Headers with Ease
Introducing our Email Headers Maker, the ultimate tool for designing captivating and professional headers for your email campaigns. With our user-friendly platform, you can easily create visually appealing email headers that grab attention, enhance your brand, and increase engagement. Whether you're sending newsletters, promotional emails, or personal updates, our Email Headers Maker will help you make a lasting impression.
Design Your Perfect Email Header in Minutes
Creating impressive email headers has never been easier. Follow these simple steps to create a stunning header that sets the tone for your email:
Browse through our extensive collection of professionally designed templates or start with a blank canvas.
Customize your header by selecting the desired layout, font styles, colors, and background.
Upload your logo or other relevant images to enhance your branding.
Add eye-catching graphics, icons, or illustrations to make your header visually appealing.
Experiment with different combinations of text and visual elements to create a balanced and impactful design.
Preview your email header to see how it will look on different devices and email clients.
Download your high-resolution header and integrate it seamlessly into your email campaigns.

Who Can Benefit from Our Email Headers Maker?
Our Email Headers Maker is perfect for individuals and businesses who want to create professional and visually captivating headers for their email campaigns. Here are a few examples of who can benefit from using our tool:
Digital Marketers: Enhance your email marketing efforts with eye-catching headers that entice subscribers to open and engage with your emails.
Small Business Owners: Create custom headers that reflect your brand identity and create a cohesive look across your email communications.
Bloggers and Content Creators: Make your newsletters and updates visually appealing with headers that align with your content and personal branding.
Nonprofits and Organizations: Design headers that effectively convey your message, promote your cause, and inspire action from your email recipients.
Freelancers and Professionals: Showcase your expertise and professionalism by adding personalized headers to your email communications.
Get Creative With Our Apps!
GraphicSprings is renowned for its logo application, catering to diverse industries and design needs. For our other graphic design tools, we bring the same level of quality and ease-of-use, allowing you to create personalized designs that align with your brand identity.