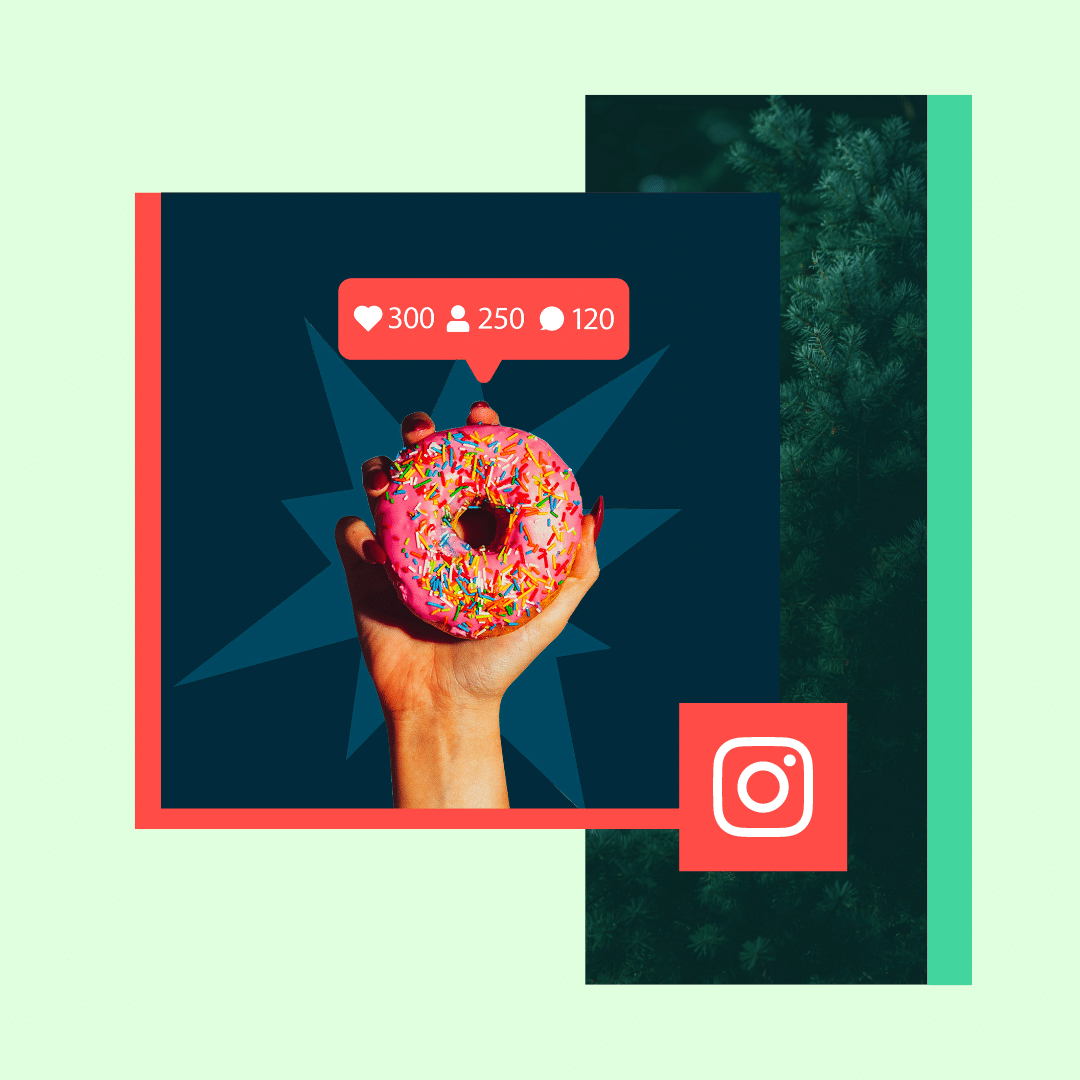 Design Stunning Instagram Posts with 
Create visually captivating and engaging Instagram posts with ease using our Instagram Post Maker. Whether you're an influencer, small business owner, social media manager, or content creator, our user-friendly tool empowers you to design custom posts that captivate your audience, reflect your brand's aesthetics, and boost your Instagram presence. With a wide range of templates, graphics, and customization options, our Instagram Post Maker is the perfect solution for creating professional-quality posts without the need for design skills or expensive software.
How to Use Our Instagram Post Maker
Crafting eye-catching Instagram posts that align with your brand and resonate with your audience is a breeze with our intuitive Instagram Post Maker. Follow these simple steps to get started:
Choose from a diverse selection of professionally designed post templates or start with a blank canvas for complete customization.
Customize your post by adding text, images, graphics, and other design elements. Tailor it to match your brand's visual identity and convey your message effectively.
Experiment with different fonts, colors, and layout options to create a visually cohesive and aesthetically pleasing design.
Incorporate your logo or other branding elements to strengthen your brand presence and increase recognition.
Enhance your post with filters, effects, or stickers to add personality and creativity.
Preview your Instagram post to see how it will appear in your feed and make any necessary adjustments to ensure optimal visual impact.
Once you're satisfied with your design, download your post in high-resolution format.
Share your beautifully designed post with your Instagram followers and watch the engagement and likes roll in.
Who Can Benefit from Our Instagram Post Maker?
Our Instagram Post Maker is designed to benefit a wide range of individuals and businesses:
Influencers: Elevate your Instagram game and create stunning posts that reflect your personal brand. Stand out in a crowded space and attract more followers and engagement.
Small Business Owners: Enhance your brand's visual presence on Instagram and promote your products or services effectively. Create posts that resonate with your target audience and drive conversions.
Social Media Managers: Streamline your content creation process and design visually consistent and engaging posts for your clients or brands. Save time and effort while delivering high-quality content.
Content Creators: Showcase your creativity and expertise by designing visually compelling posts that align with your content themes. Attract more followers and increase engagement with your audience.
Get Creative With Our Apps!
GraphicSprings is renowned for its logo application, catering to diverse industries and design needs. For our other graphic design tools, we bring the same level of quality and ease-of-use, allowing you to create personalized designs that align with your brand identity.