Create Impressive Media Kits with Our Media Kit Maker
Media kits are essential resources for businesses, influencers, and individuals looking to promote their brand, products, or services to the media and potential partners. With our Media Kit Maker, you can easily create professional and compelling media kits that showcase your brand story, key information, and media assets. Stand out from the competition and elevate your brand visibility with our user-friendly tool. Best of all, our Media Kit Maker is free to use, enabling you to create stunning media kits without any cost barriers.
How to Use Our Media Kit Maker
Creating impressive media kits with our user-friendly Media Kit Maker is a seamless process. Follow these simple steps to get started:
Choose from a selection of professionally designed templates or start with a blank canvas to unleash your creativity.
Customize your media kit by adding your brand logo, images, and text. Showcase your brand's visual identity and unique selling points.
Include sections such as company background, mission statement, key statistics, product information, testimonials, and contact details.
Highlight your media assets, such as high-resolution images, videos, press releases, and product samples.
Arrange and organize your content in a visually appealing and easy-to-navigate manner.
Personalize the colors, fonts, and styles to align with your brand's visual identity.
Preview your media kit to ensure all elements are in place and visually appealing.
Save and download your completed media kit in your preferred file format, ready to be shared with media outlets, partners, and potential sponsors.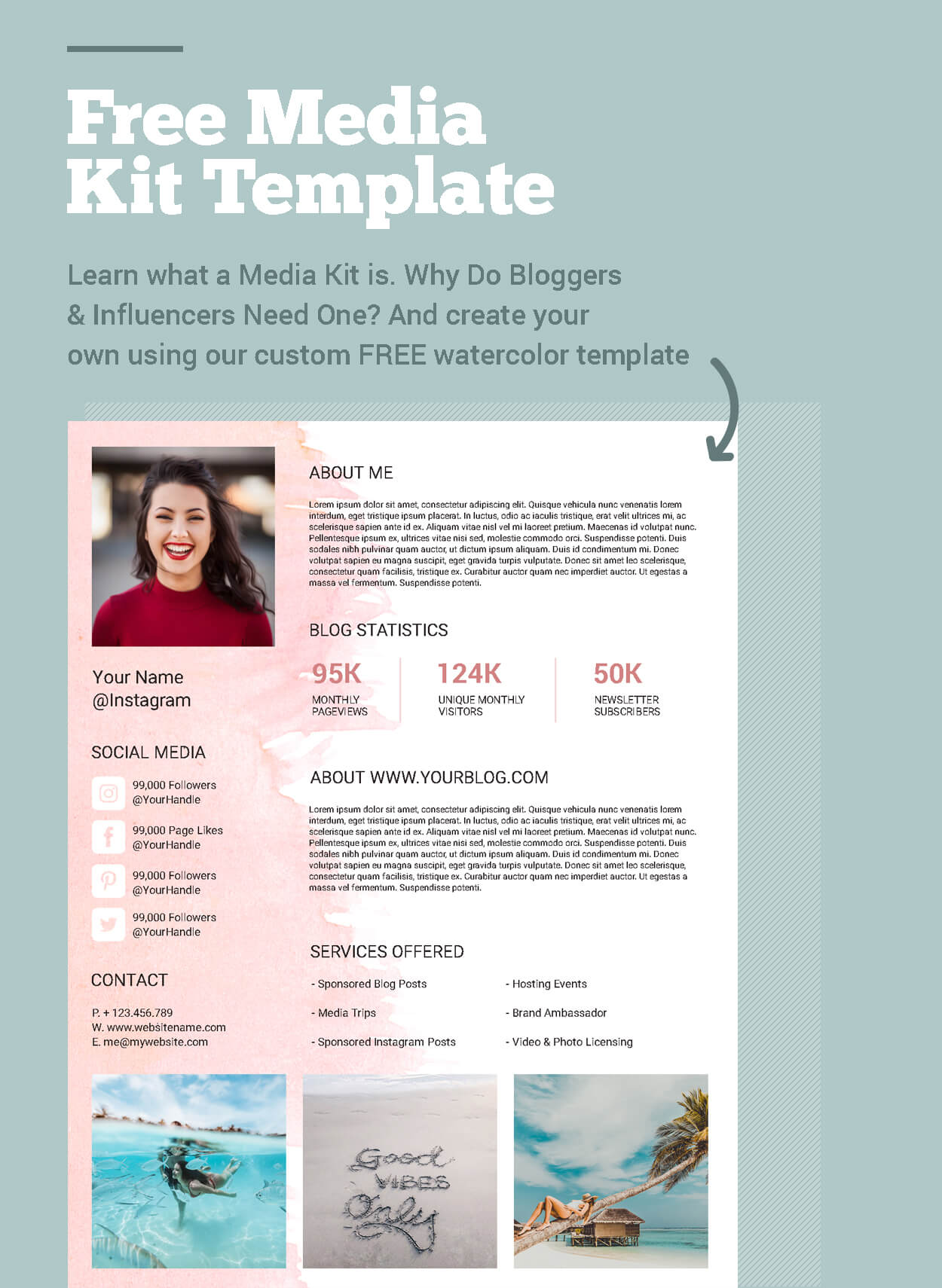 Who Should Use Our Media Kit Maker?
Our Media Kit Maker is a valuable tool for a wide range of individuals and businesses who want to create professional media kits that effectively showcase their brand and attract media attention. Whether you're a business owner, influencer, PR professional, or brand manager, our Media Kit Maker offers a user-friendly solution to craft impressive media kits. Here's who can benefit from using our Media Kit Maker:
Business Owners and Entrepreneurs: As a business owner or entrepreneur, you can leverage our Media Kit Maker to create media kits that present your company's products, services, and brand story in a compelling way. It's an effective tool to attract media coverage, engage potential partners, and enhance your brand's visibility.

Influencers and Content Creators: Influencers and content creators can utilize our Media Kit Maker to create media kits that showcase their online presence, audience demographics, collaboration opportunities, and past brand partnerships. It's an essential resource to attract collaborations, sponsorships, and media features.

PR and Marketing Professionals: PR and marketing professionals can streamline their media outreach efforts by using our Media Kit Maker. It allows them to create comprehensive media kits for clients or their own brands, ensuring consistent and visually appealing presentations of key information, assets, and contact details.
Get Creative With Our Apps!
GraphicSprings is renowned for its logo application, catering to diverse industries and design needs. For our other graphic design tools, we bring the same level of quality and ease-of-use, allowing you to create personalized designs that align with your brand identity.