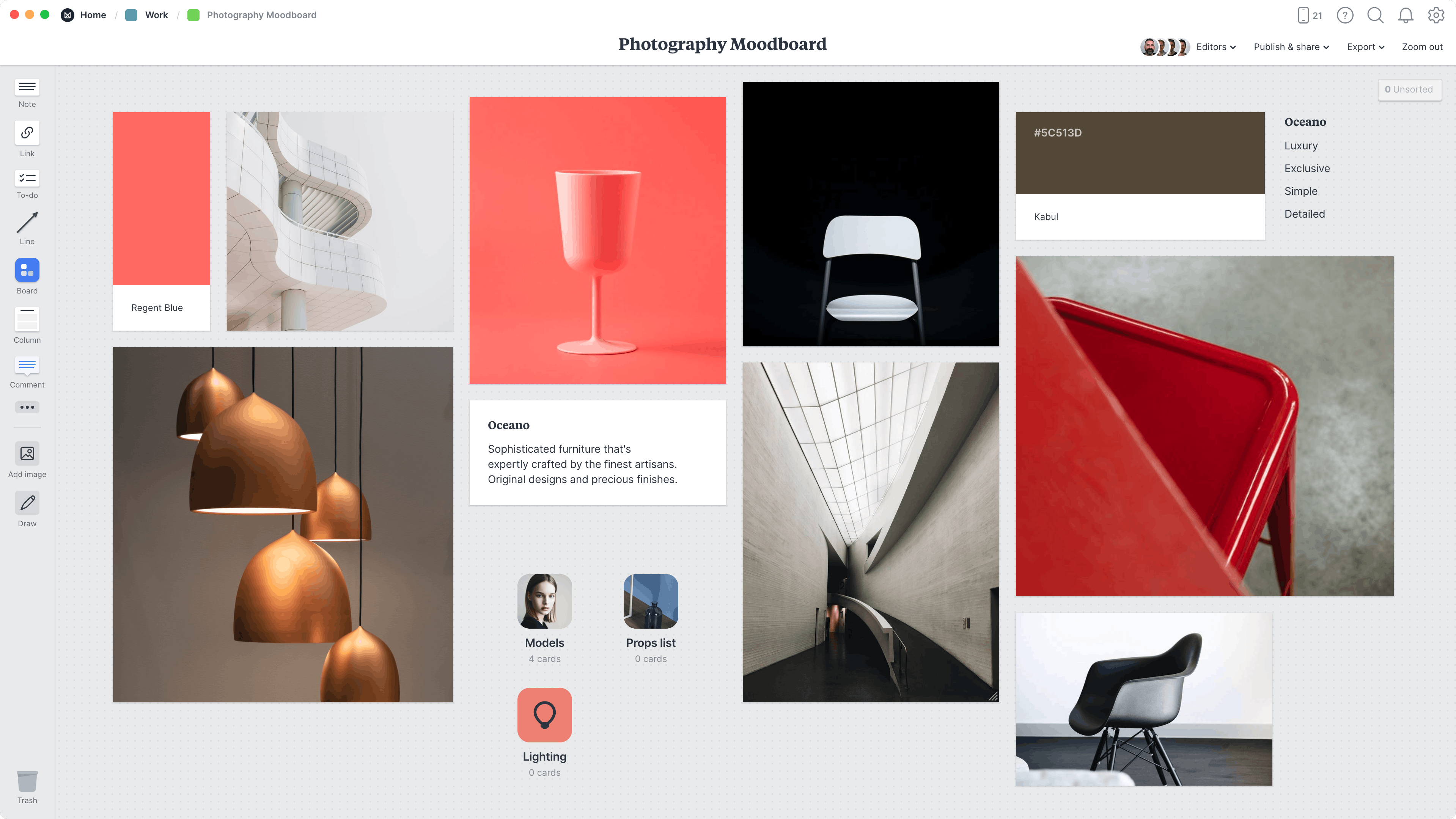 Unleash Your Creativity with Our Mood Board Maker
Introducing our Mood Board Maker, the perfect tool for capturing and expressing your creative vision. Whether you're a designer, a stylist, a marketer, or simply someone with a passion for visual inspiration, our Mood Board Maker is your go-to resource for creating stunning and impactful mood boards that bring ideas to life.
How to Use Our Mood Board Maker
Creating a mood board is a seamless and enjoyable process with our Mood Board Maker. Follow these simple steps to unleash your creativity:
Choose from a range of templates or start with a blank canvas to have complete creative freedom.
Upload your own images or explore our extensive library of high-quality stock photos, illustrations, patterns, and textures.
Arrange and resize the elements on your mood board, experimenting with different compositions and layouts until you achieve the desired aesthetic.
Customize the background, color schemes, and typography to reflect the mood, style, or theme you want to convey.
Add text overlays, captions, or quotes to provide context, inspiration, or further enhance the storytelling aspect of your mood board.
Apply filters, effects, and adjustments to enhance the visual appeal and cohesiveness of your mood board.
Utilize our collaboration tools to invite others to collaborate, gather feedback, and collaborate in real-time.
Preview your mood board to ensure it aligns with your vision, and make any necessary refinements.
Download your completed mood board in high-resolution format, ready to be shared, printed, or incorporated into your creative projects.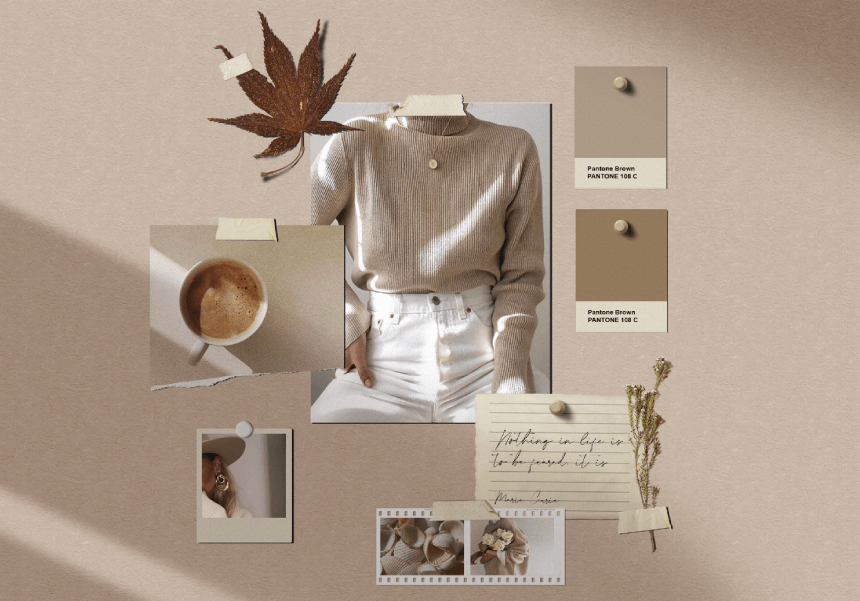 Elevate Your Creative Process with Mood Boards
Mood boards offer endless possibilities for creativity and inspiration across various industries and disciplines. Here are just a few ways you can benefit from using our Mood Board Maker:
Designers and Creatives: Use mood boards to visualize and refine your design concepts, experiment with color palettes, typography, and visual elements, and collaborate with clients and colleagues.
Fashion and Interior Design: Create mood boards to explore and communicate your vision for fashion collections, interior spaces, or style concepts, helping you curate cohesive aesthetics and guide your creative process.
Event Planners and Stylists: Compile mood boards to capture the desired ambiance, themes, and color schemes for weddings, parties, or corporate events, ensuring a unified and visually impactful experience.
Marketing and Branding Professionals: Develop mood boards to establish brand identities, communicate brand values and tone, and guide marketing campaigns, ensuring consistency and resonance with the target audience.
Content Creators and Social Media Influencers: Craft mood boards to curate visually captivating content, plan cohesive social media feeds, and inspire your audience with a curated selection of images, colors, and styles.
Get Creative With Our Apps!
GraphicSprings is renowned for its logo application, catering to diverse industries and design needs. For our other graphic design tools, we bring the same level of quality and ease-of-use, allowing you to create personalized designs that align with your brand identity.