Design Custom Name Tags with Ease
Enhance professionalism and foster connections with personalized name tags created using our Name Tag Maker. Whether you're organizing a conference, hosting a networking event, or managing a business that requires identification, our user-friendly tool empowers you to design custom name tags that leave a lasting impression. With a wide range of templates and customization options, you can effortlessly create eye-catching name tags that promote engagement and facilitate networking opportunities.
How to Use Our Name Tag Maker
Creating custom name tags has never been easier. Follow these simple steps to get started:
Browse through our diverse selection of professionally designed name tag templates or start with a blank canvas for maximum creative freedom.
Customize the text, fonts, colors, and sizes to match your event theme or brand identity.
Add individual names, titles, or other relevant information to each name tag.
Incorporate your logo, company branding, or event graphics to enhance the visual appeal and reinforce your professional image.
Choose from various name tag shapes, sizes, and styles to create a unique and impactful design.
Apply backgrounds, patterns, or textures to add depth and visual interest to your name tags.
Preview your name tag design to ensure it meets your expectations and make any necessary adjustments.
Download the final designs in high-resolution format for printing or digital distribution.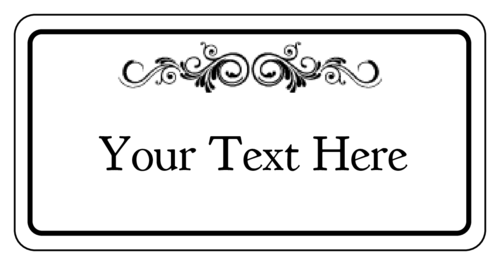 Who Can Benefit from Our Name Tag Maker?
Our Name Tag Maker is ideal for a variety of users:
Event Organizers: Create professional name tags for conferences, trade shows, seminars, or corporate events.
Business Owners: Design branded name tags for employees, staff, or team members to promote a cohesive and professional image.
Educators: Create student name tags to facilitate easy identification and build a sense of community within educational institutions.
Hospitality Industry: Design personalized name tags for hotel staff, restaurant servers, or customer service representatives to provide a warm and personalized experience.
Nonprofit Organizations: Create name tags for volunteers, donors, or attendees at fundraisers, galas, or community events.
Get Creative With Our Apps!
GraphicSprings is renowned for its logo application, catering to diverse industries and design needs. For our other graphic design tools, we bring the same level of quality and ease-of-use, allowing you to create personalized designs that align with your brand identity.