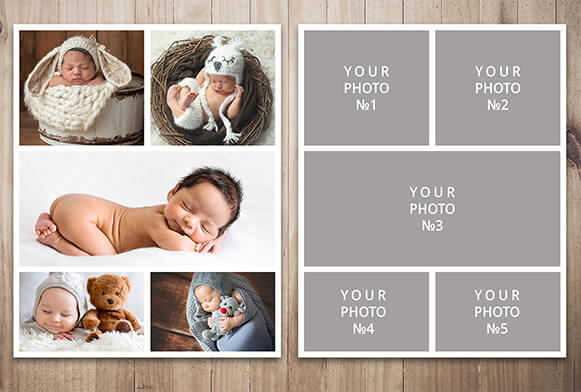 Create Stunning Photo Collages with Our Photo Collage Maker
Introducing our Photo Collage Maker, the ultimate tool for turning your collection of photos into beautiful and meaningful collages. Whether you want to create a collage to commemorate a special occasion, showcase your travel adventures, or celebrate precious moments with loved ones, our Photo Collage Maker has everything you need to bring your vision to life.
How to Use Our Photo Collage Maker
Creating a photo collage is a breeze with our Photo Collage Maker. Follow these simple steps to bring your photos together in a visually stunning way:
Choose from a variety of collage templates that best fit your vision and style. You can select templates with predetermined layouts or opt for a blank canvas to have full creative control.
Upload your photos directly from your computer or choose from your existing photo library.
Arrange and resize your photos within the collage template. Experiment with different placements to find the perfect composition.
Customize the background, borders, and overall design of your collage to add a personal touch.
Enhance your photos with filters, effects, and adjustments to achieve the desired look and feel.
Add text, captions, or quotes to complement your collage and tell a meaningful story.
Utilize our editing tools to crop, rotate, and apply other modifications to individual photos within the collage.
Preview your collage to ensure it meets your expectations, and make any necessary refinements.
Download your completed photo collage in high-resolution format, ready to be shared, printed, or displayed online.
Who Can Benefit from Our Photo Collage Maker?
Our Photo Collage Maker is designed to cater to a diverse range of individuals and creative enthusiasts:
Photographers: Showcase your portfolio, highlight specific projects, or create collages for clients to demonstrate your artistic vision and expertise.
Families and Individuals: Preserve and celebrate cherished memories by creating collages that capture the essence of special moments, milestones, or family gatherings.
Travelers and Adventurers: Compile your travel photos into stunning collages that encapsulate the spirit of your explorations and journeys around the world.
Social Media Enthusiasts: Create captivating collages to share on social media platforms, impress your followers, and tell engaging visual stories.
Artists and Designers: Utilize collages as a creative outlet for self-expression, experimentation, and showcasing your unique style and vision.
Businesses and Brands: Enhance your marketing materials, create promotional collages, or design captivating visuals for your website, blog, or social media channels.
Get Creative With Our Apps!
GraphicSprings is renowned for its logo application, catering to diverse industries and design needs. For our other graphic design tools, we bring the same level of quality and ease-of-use, allowing you to create personalized designs that align with your brand identity.