Create Professional Programs with Our Program Maker
Designing professional programs for events, conferences, performances, and more has never been easier with our Program Maker. Whether you're organizing a business seminar, a music concert, a school graduation, or any other event that requires a well-crafted program, our intuitive tool empowers you to create visually appealing and informative programs that impress your audience. With a wide range of templates, customization options, and easy-to-use features, our Program Maker is your go-to solution for designing polished programs without any design experience or costly software.
How to Use Our Program Maker
Creating eye-catching programs that effectively communicate event details, schedules, speakers, and other relevant information is a breeze with our Program Maker. Follow these simple steps to get started:
Choose from a variety of professionally designed program templates or start with a blank canvas to customize your program from scratch.
Customize the layout, fonts, colors, and background to match your event's theme or branding.
Add text boxes, images, logos, and icons to include event details, speaker profiles, schedules, sponsor information, and more.
Use our drag-and-drop editor to easily rearrange and resize elements, ensuring a clean and organized program layout.
Access our library of design assets, such as borders, dividers, patterns, and shapes, to enhance the visual appeal of your program.
Experiment with different fonts, styles, and formatting options to create a cohesive and professional look.
Preview your program to ensure all information is accurately presented and visually pleasing.
Once satisfied with your design, download your program in high-resolution format for printing or digital distribution.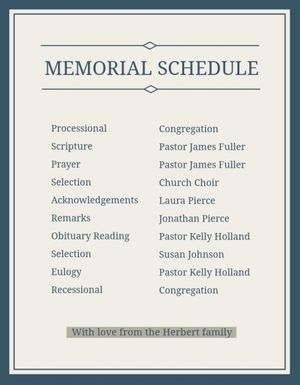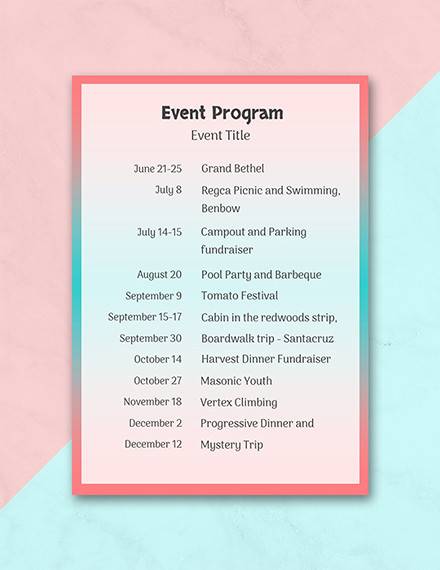 Who Can Benefit from Our Program Maker?
Our Program Maker is designed to serve various individuals and organizations:
Event Planners: Craft professional programs for conferences, seminars, trade shows, and corporate events, ensuring a seamless and informative experience for attendees.
Performing Arts Organizations: Create visually appealing programs for music, theater, dance, and other performances, providing audiences with a comprehensive guide to the event.
Schools and Universities: Design polished programs for graduation ceremonies, academic events, concerts, and theatrical productions, showcasing student achievements and important information.
Businesses and Nonprofits: Create branded programs for product launches, fundraising galas, corporate events, and charitable initiatives, reinforcing brand identity and conveying key event details.
Get Creative With Our Apps!
GraphicSprings is renowned for its logo application, catering to diverse industries and design needs. For our other graphic design tools, we bring the same level of quality and ease-of-use, allowing you to create personalized designs that align with your brand identity.